11.05.18 Brian Mitchell- Christian Entertainer
08.05.18 Netball Match
Two tough matches against Bangor Central today. We had loads of fun and played well as a team.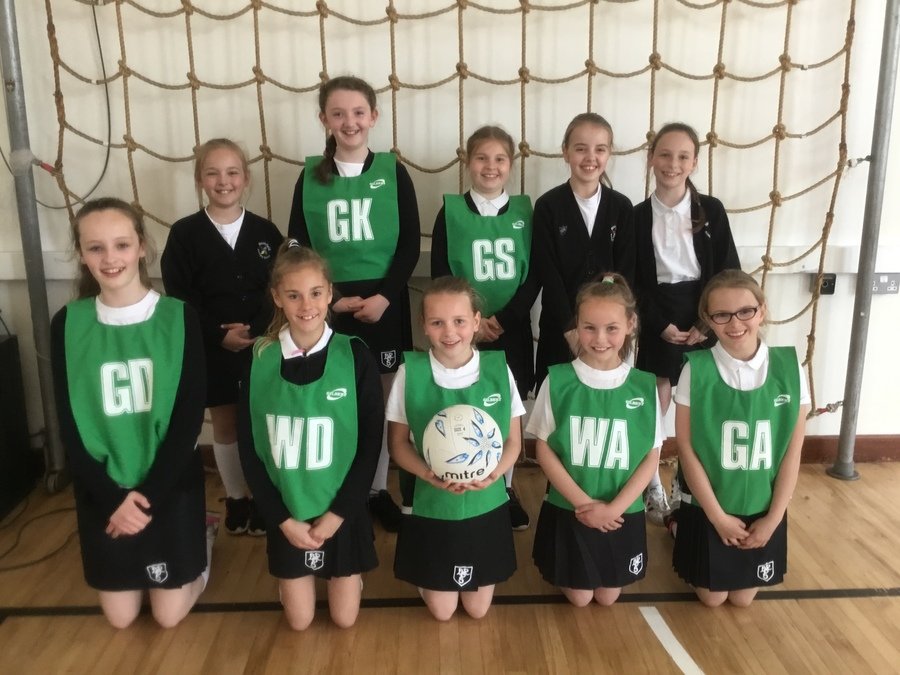 20.04.18 P6- Celebration of Sport
P6 had an amazing day at the 'Celebration of Sport' event at Bangor Aurora. They got to take part in a wide variety of sports and some even got to meet gold medalist Rhys McClennaghan.
11.04.18
P6 and P7 Cross Country teams travelled to St Columbanus' College to take part in their annual event. We had an enjoyable afternoon and everyone gave it their all. Mrs Mahood is very proud of all 4 teams! :)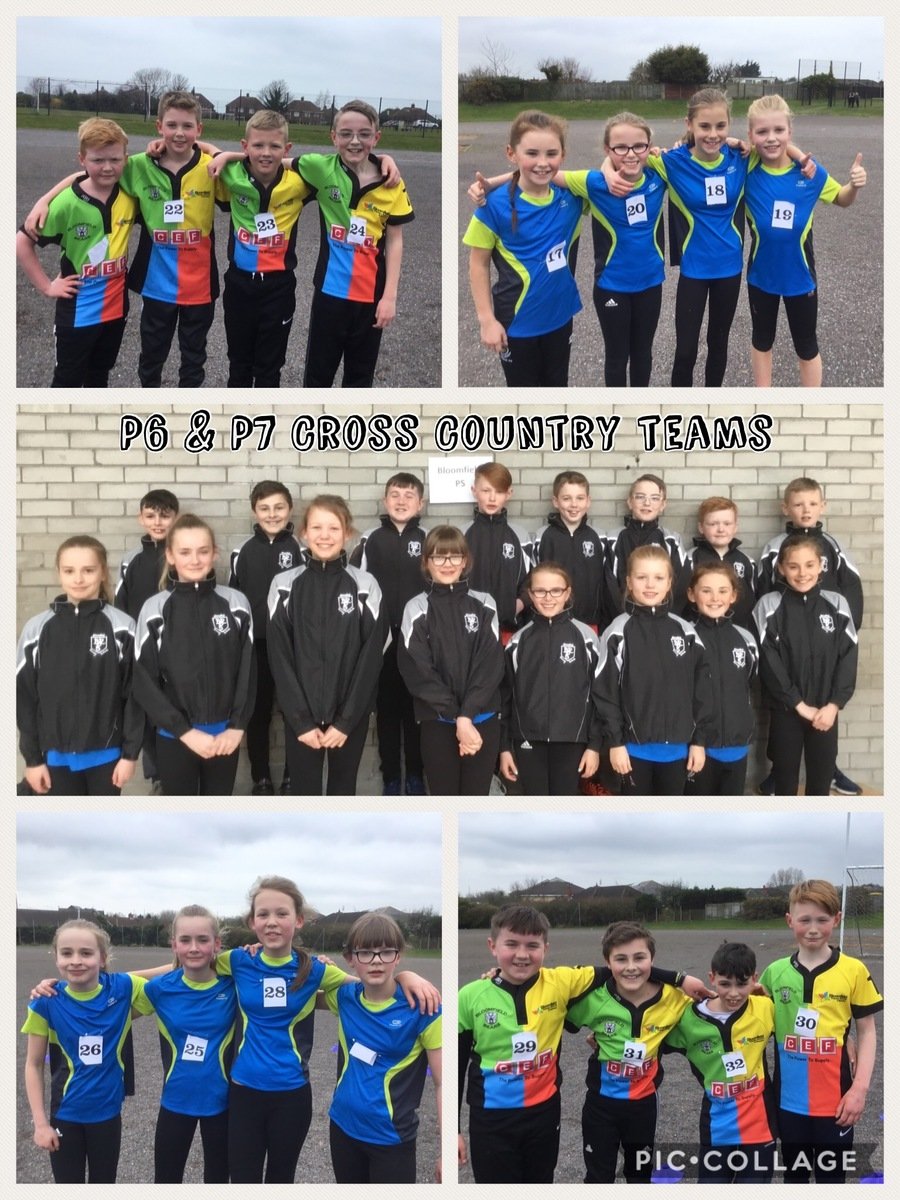 22.03.18
Numeracy Advice- Please click on the Key stage you wish to learn more about.
09.03.18
On Friday 9th March, our P6/7 football team went in search of a trophy at the Priory cup. After a shaky first game, the boys gathered confidence and momentum and ended up reaching the final. Unfortunately, we were defeated in the final showpiece by St Joseph's, Carryduff. Although disappointed not to win the trophy, the boys should be proud of their performances at the tournament and they now focus their attention towards the remaining league fixtures.
Player of the tournament: Jospeh Rainey
Top goal scorer: Niall Wilson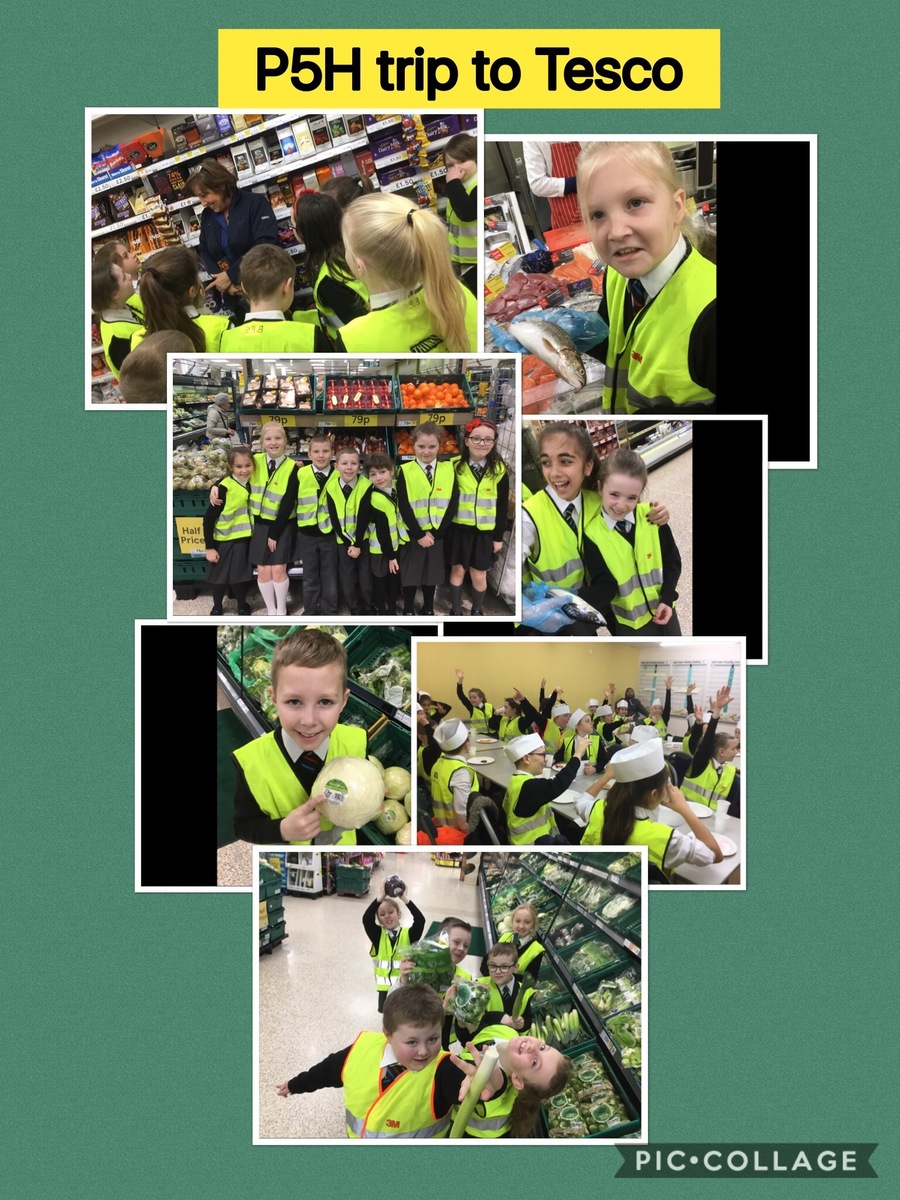 02.03.18
World Book Day celebration
01.02.18
Scientic Sue came to our school today to share a range of Science shows for the whole school. We learnt about forces and how to make bubbles. Here is what Kai thought about the show.
Today we saw Scientific Sue. I loved it when William went up on stage. He had to pull a lever to release mentos into a diet coke bottle. The coke went everywhere! It was hilarious! He ran to hide behind Scientific Sue and everyone was laughing.
By Kai P5 O/M
29.01.18 - 02.02.18
Careers week
This week in Bloomfield Primary School we looked at a range of careers that we could do when we grow up. We started the week off dressing up as our future career and throughout the week we had a range of lessons and visitors. It was a brilliant week enjoyed by all. The week ended with our P7's having a Careers Carousel in the assembly hall. The children got to meet and question a range of people from lots of different jobs.
25.01.18
The Amazing journey. We heard stories from the bible. Some people were dressed up as Matthew and Mary Magdalene. They told us about their lives. After hearing the stories we were allowed to try different foods found in Biblical times and we had the opportunity to dress up. It was a fun afternoon.
by LSC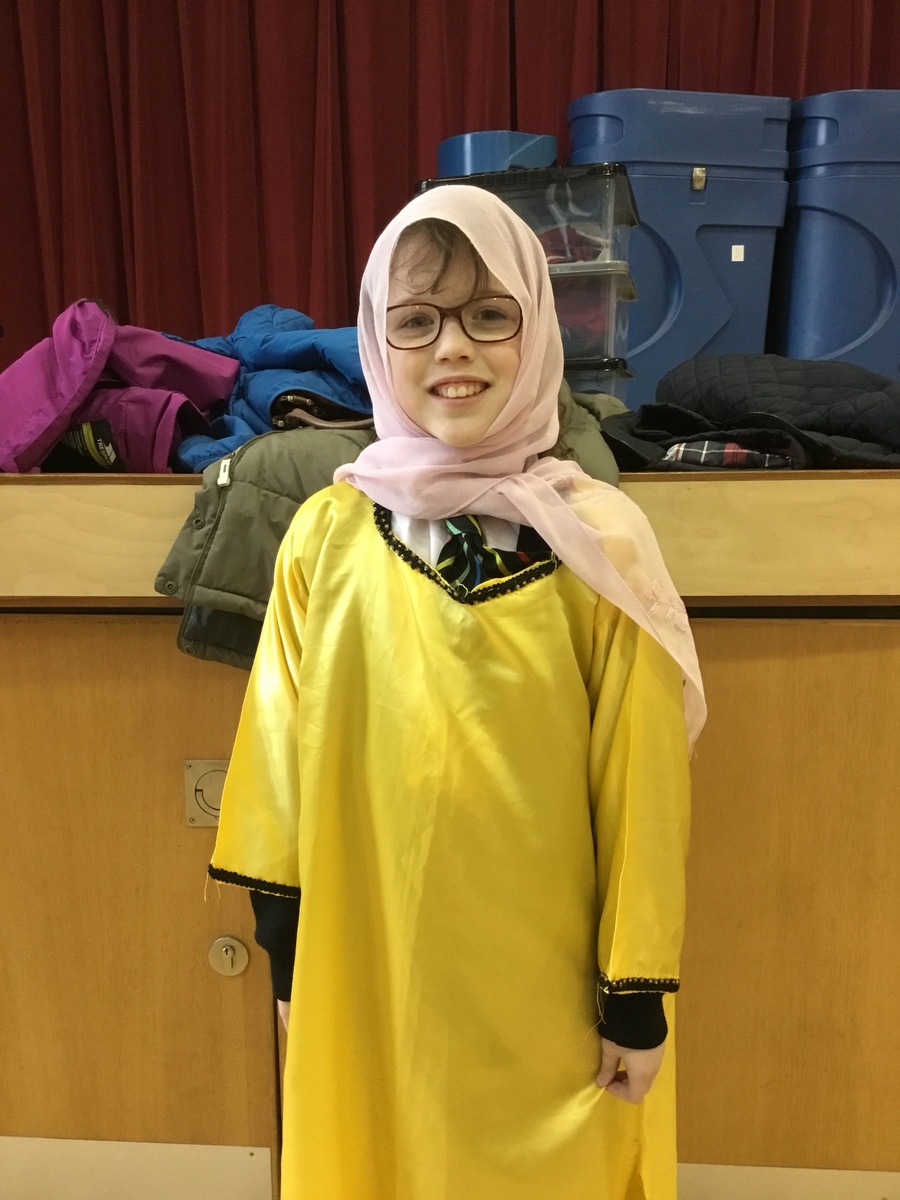 16.01.18
P1 had fun today going for a walk in the snow. We loved catching snowflakes on our tongues..... they were very cold!
12.01.18
P7 were on a trip to the RADAR centre on Friday 12th January. We learnt about e-safety, fire safety, road safety and safety in the home. We also became honorary Coastguards to learn all about water safety - important for those trips to the coast.
The sessions were both fun and highly informative.
20.12.17
Winter Award Winners
05.12.17
Football match against Kilmaine
04.12.17
P5 had a visit from the Fire Service. They heard advice from the fire fighters about fire safety in the home and had the opportunity to go out to visit the fire engine and learn more about what the fire service do. Thanks to the Fire Service for coming to visit.
20.11.17
Today Bloomfield Primary School had a very special visitor. Summer the therapy pony came to see every pupil in our school during 2 services. We heard about the great work that she does in schools and hospitals. We also heard about how she supports 'Angel Wishes'.
17.11.17
Bloomfield Primary School take part in 'The Big Spotacular' for BBC Children in Need.
10.11.17
Ditch the Dark Day 2017
06.11.17
Parents Training Opportunity
26.10.17 Autumn Awards
A selection of our Autumn Award winners. Well done!
13.10.17 P1T Autumn Walk
P1T had a lovely Autumn welly walk. We spotted lots of signs of Autumn and even collected seasonal items to sort next week in play.
05.10.17
P6B had a great time at the Heritage Centre learning about the Vikings.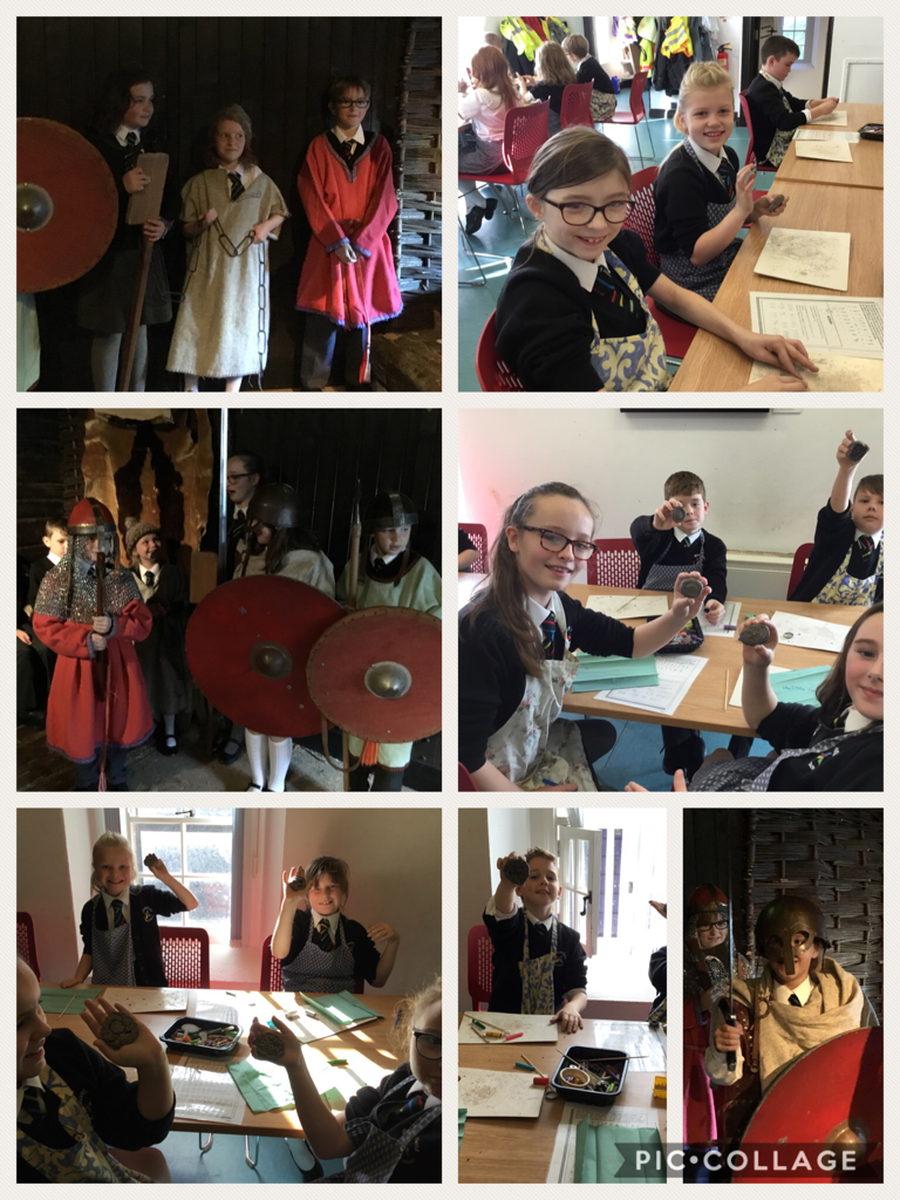 04.10.17
P6M had a great time at the Heritage Centre learning about the Vikings.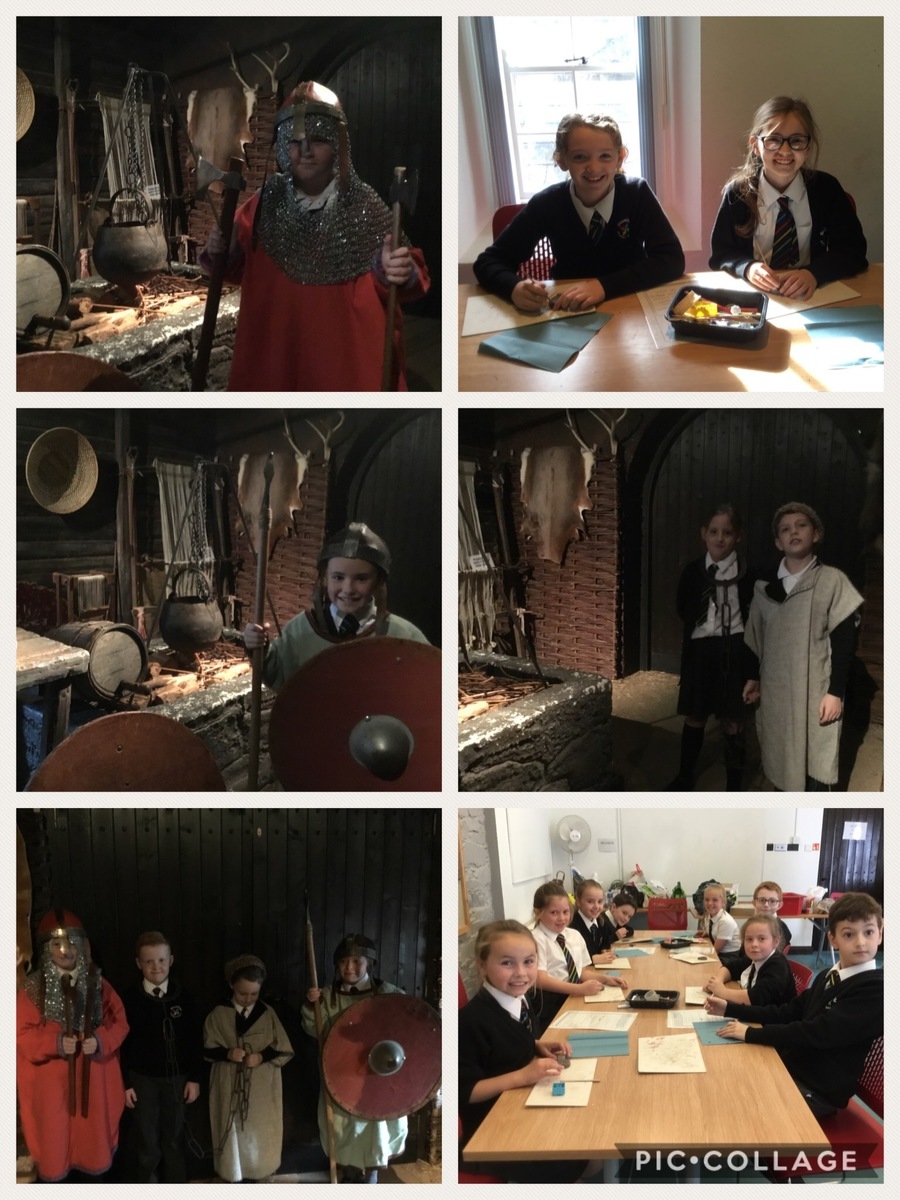 18.09.17 P4F Visit from Bangor Academy Science Teacher Ms Kingham
The Science teacher from Bangor Academy visited P4. She talked to us about vertebrates and invertebrates, mammals and reptiles and insects. She let us hold the stick insect and stroke the guinea pig!


Summer the Therapy Horse Visit
Summer the therapy horse has been visiting our LSC class and spending time with our Lego club at break time. Summer is a great miniature horse who is specially trained to work with lots of different children. She has been showing us how gentle she is and how she has learned how to do different things. We have been learning how to brush her and feed her and do tricks!