20/11/2020
'Odd Socks' to end our week raising awareness for Anti-Bullying.
19/11/2020
Don't forget it is 'Odd Socks Day' tomorrow 20/11/20 to end our week on Anti-Bullying!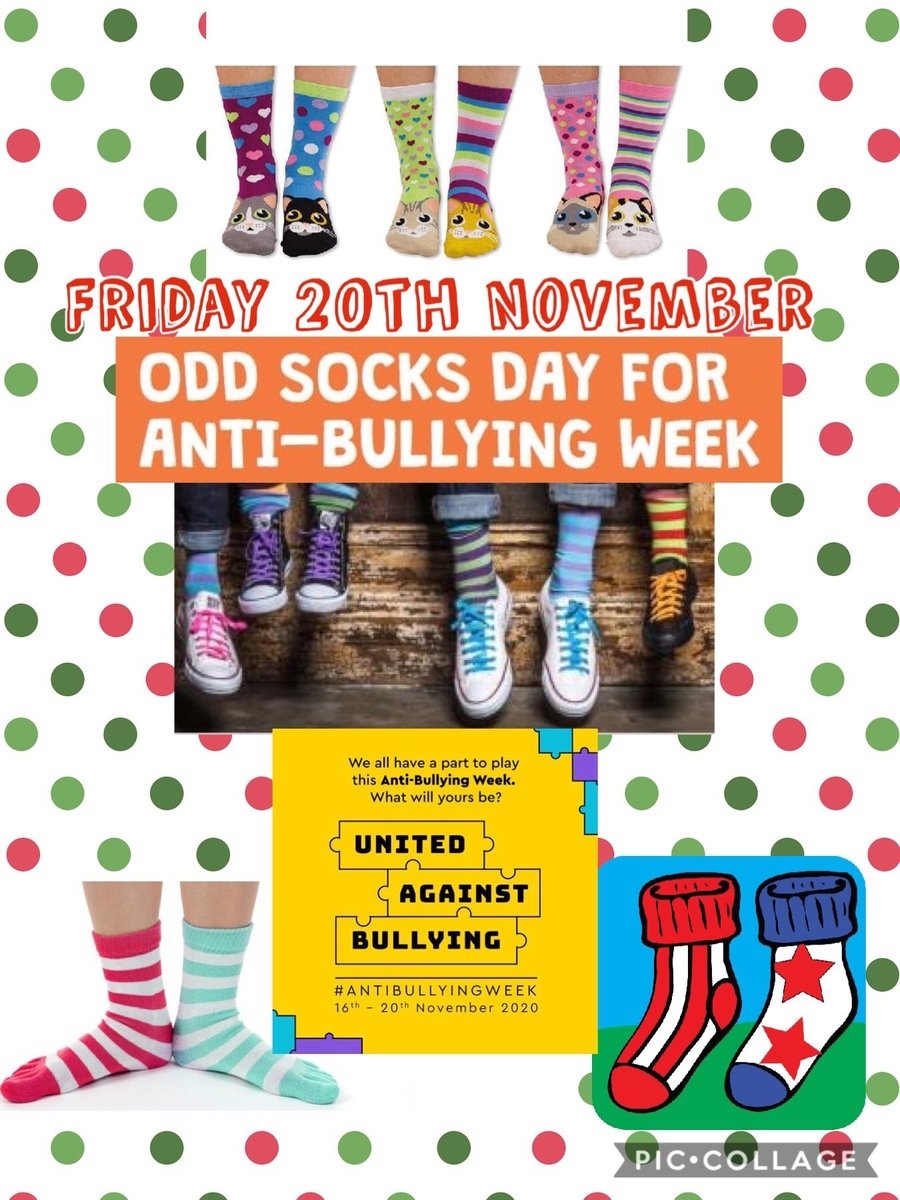 18/11/20
Well done Carson!
Over lockdown, Carson baked his own birthday cake. This inspired baker Gary Mcalees from "All you need is cake" to run a competition to get children baking and cooking over the period. As a thanks to Carson for his inspiration, he made him some lovely cupcakes. Carson decided he wanted to share them with his classmates.