March News
New topic: Castles
P3 have excitedly begun their new topic of Castles. We are very much looking forward to what this topic brings. So far, we have been designing our very own coat of arms on shields, which we have turned into fantastic near-life size shields and then we have started to carve our designs into clay. We have been really enjoying this and we have been learning about reflecting on our choices as we work with the clay, as some plans just didn't quite work out as we had hoped on our clay! The next step will be to paint the clay shields. Additionally, some children have been using Minecraft to desgin castles, and using different construction materials in the classroom to build shields and swords too. Mrs Riddell, Mrs Goudy and Miss Sharp all really enjoy this topic particularly because we get to go on a trip (Can you guess where we might go?) and we get to have a Medieval banquet in school! Stay tuned for more information about these events, but for now, here are some photographs of our learning so far this month.
February News
Throughout February we had lots of exciting things happening in our classroom and in the school. We continued to learn about Houses and Homes, and we even had a visit from Scientific Sue.
Have a look through our photographs from February to see what we have been up to!
More January News
Our learning has continued under the topic of Houses and Homes. We have enjoyed learning opportunities of building with bricks by following and drawing up plans, creating houses on Minecraft and Doodlebuddy (iPad apps), pretending to be estate agents and building 3D houses out of recycling. We have also been investigating creating strong 3D shapes using spaghetti and marshmallows.
January
P3 have returned to school happy and ready to learn after a lovely Christmas break. We may only be a couple of weeks into the term, but we have already learned so much in that time!
In maths we have been learning about place value, 3D shapes and length.
In literacy we have been learning about nouns, retelling stories through storyboards and maps and continuing to work on our reading skills.
Our UICT focus will be on creating a graph and introducing Scratch Jr as part of our Coding focus.
Our topic is Houses and Homes and we are looking forward to exploring the opportunity this topic brings.
December
What a busy month December was for P3! We were incredibly busy preparing for our Nativity play, but we still managed to squeeze in a lot of learning!
Our topic was Cold Lands, and we had lots of fun investigating different aspects of this, such as how animals keep warm in polar areas, how they camouflage themselves in order to keep safe, and we even had a go at excavating some animals that had been frozen in ice.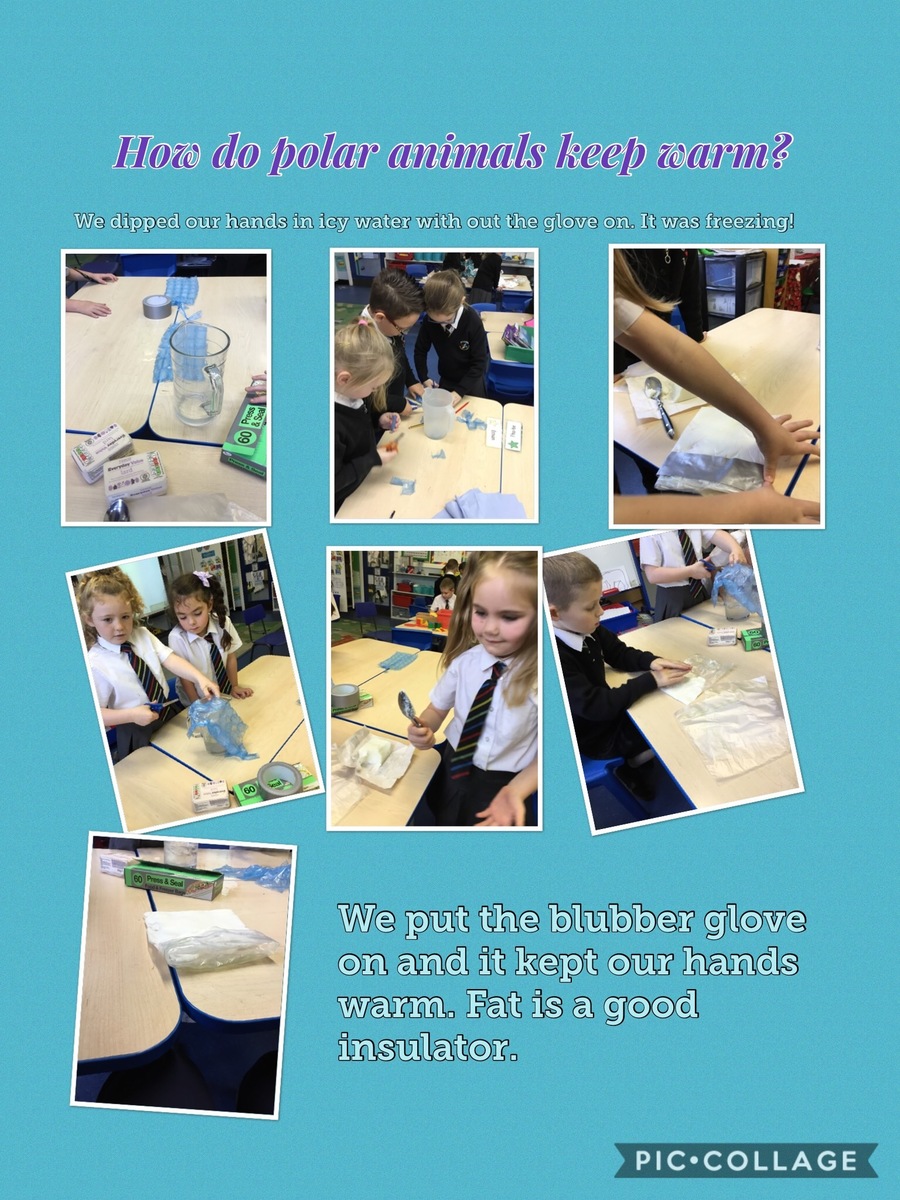 We have also been getting to grips with Coding in P3. This term we were using Box Island and the Bee Bot app to help develop our ability to input instructions into a programmable device. This also helps us with our maths too using language such as forward, backwards, left and right turns.