September
P6 have been learning about symmetry and have created longboats.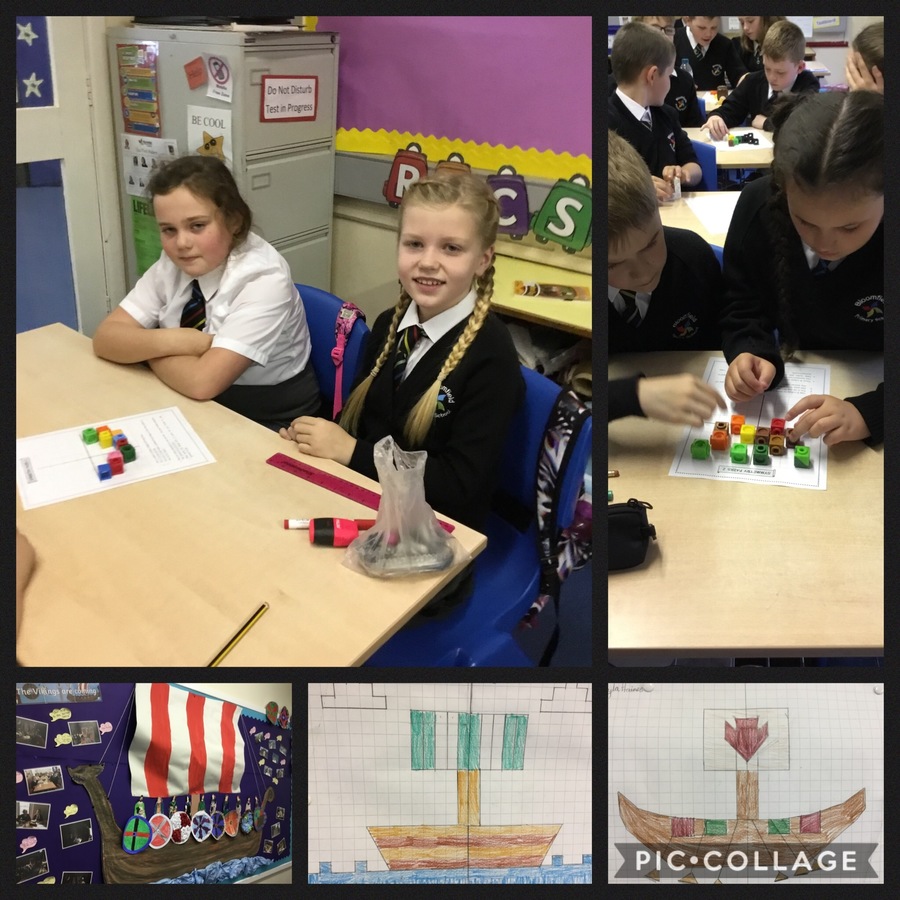 October
In October we had our Viking Day. The children enjoyed having the opportunity to dress up and complete lots of Viking related activities in class.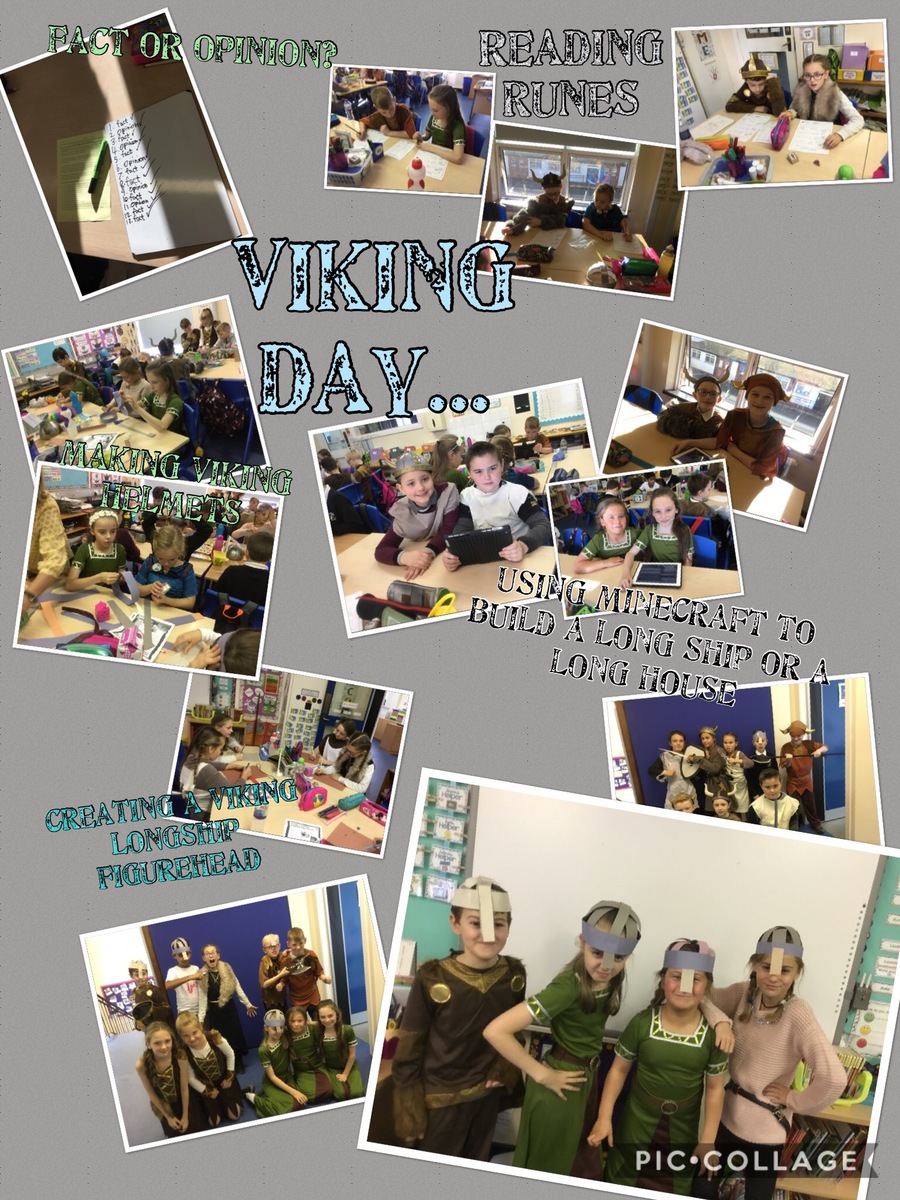 November
We have been learning all about our bodies. The Dairy Council came in to teach us the importance of eating a balanced diet and exercising regularly. We also investigated the capacity of our lungs and compared our results. Have a look below to see what we found out.
December
P6 have been investigating lines and angles. We completed a range of activities to develop our understanding of how to identify angles and measure their sizes using protractors.
Our teachers set us the challenge of building a Christmas tree using paper, paper clips, tape and colouring pens. Check out some of our creations below.
January
2018 is off to a busy start in P6!
We have been on an 'amazing journey' learning about God and what life would of been like in Bible times.
We have also dressed up for Careers Week. Can you guess what our dream jobs are from our costumes?